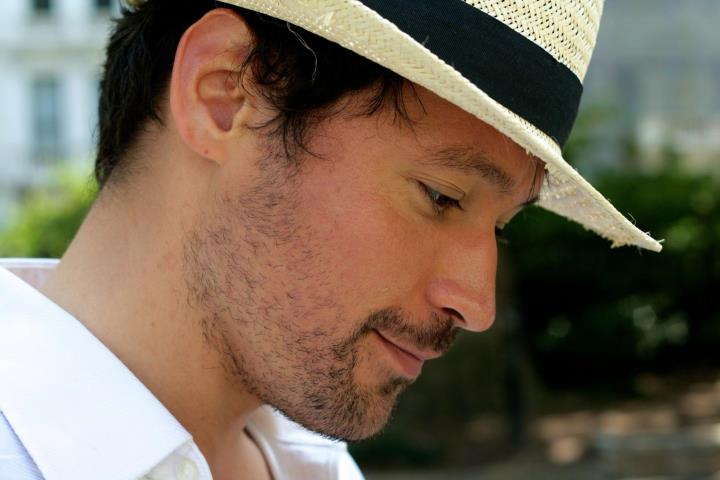 About me
I have been giving Thai Massage since February 2003. I feel it to be wonderfully balanced, natural, versatile and simple and yet it contains a vast range of different techniques, to the extent that a great teacher, learning and practising his whole life, would say 'I'm still on my ABCs'.
I love giving this technique, both through treatment and teaching. It always tries to bring the human body into a state of marvellous alignment, even that of the masseur. There is no pride in it: massage does not heal, it asks the question 'Can you let go? Of stress, tightness, hardness, disease?' Any benefit is generated by the receiver: by his/her willingness to accept, to open up, to begin giving up the habit of holding on. It's no surprise that this technique comes from a Buddhist country, where it is taught that the tendency of mind to hold on, to cling, is the cause of suffering. And this technique cannot be purely physical or material. The cultivation of unconditional loving-kindness, through touch, is what enables it to bring benefit to others.
I did my degree in Physics at Imperial College, London, and then worked as a software developer for nearly five years. During this time I gradually became more and more dissatisfied with work that seemed to be orientated purely towards personal financial gain, and became more deeply involved in my Buddhist practice. I also found myself drawn to Thai massage, though initially I didn't intend to become professional. I do, or have done, many other things, such as playing and writing music, meditation, T'ai Chi, yoga, travelling, programming, writing, teaching piano, drawing, life-modelling etc. Nevertheless, massage-related work does take up the greater part of my time, e.g. teaching, massaging at the wonderful summer festivals and other events, promoting my work, and of course giving treatments to my fantastic and beneficent private clients, without whose support I would not be able to continue giving massage.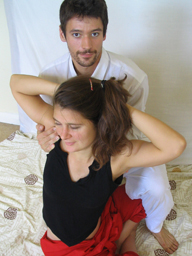 I learned Thai massage in the UK from my teacher Chris Hoey. He studied in Thailand for six years at Wat Pho and has been practising for more than twenty years now. He is a wonderful teacher who can always turn my preconceptions upside-down whenever I think I'm finally getting some sort of complete understanding of massage! The immense skill and power in his massage speaks for itself.
I am available for piano teaching, life-modelling work and software/web development work for any ethical cause (not-for-profit); please do contact me.